What is luxury vinyl?
LVT mimics the look of stone or ceramic tile, with beautiful colors and textures that feel like the real thing! Some designs, available here at Jabara's, are even made to be installed using real grout for added realism.
LVP is the hardwood equivalent, offering a variety of sought-after styles that include hand-scraped and embossed wood looks. 
Another form of vinyl flooring is sheet vinyl, which is a more cushioned flooring that gets directly adhered to your subfloor during installation. The sheet vinyl styles available here at Jabara's are beautiful and sophisticated, with a touch less realism than LVT or LVP due to coming all in one piece. Visit our store to view our entire selection of products.
What's the difference between vinyl and resilient flooring?
You may have heard the term resilient flooring, which is sometimes mistakenly used interchangeably with vinyl. In reality, the two are not exactly the same thing – resilient flooring is actually a catch-all name that includes several different types of flooring under one broad umbrella.
Resilient flooring describes floors with some give. These aren't quite the same as most rigid, hard surface floors, nor are they as soft as carpet. Vinyl is actually an example of one type of resilient flooring – others include cork, rubber, and linoleum. All of these are durable, flexible, and inexpensive in comparison to materials like wood or stone.
Most of these products, because they are softer, tend to dent easily. Luxury vinyl, however, stands apart from other types of resilient flooring because it's specifically designed to resist denting and other common forms of wear and tear.
In short: Luxury vinyl is resilient flooring, but resilient flooring is not necessarily vinyl.
If you have additional vinyl flooring questions, or you'd like to see some of the products we have to offer for yourself, give us a visit at our Wichita showroom! We'd love to help you with your next flooring project.
WE carry the top name brands in Vinyl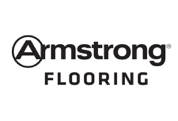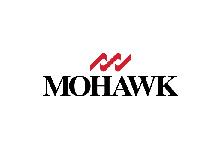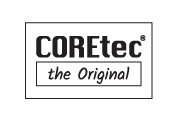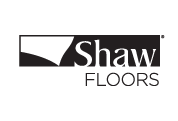 Luxury VInyl Benefits
Offers a high-performance solution that withstands scratches, dents, wear, staining, and moisture
Some products are waterproof (ask your Jabara's flooring experts for more info!)
Vinyl is warmer underfoot than natural tile or wood floors
Vinyl can be installed anywhere, even basements!
Vinyl makes a broad range of natural-looking styles far more affordable
Vinyl's cushioned construction insulates rooms from sound and temperature
Vinyl is easy to clean and requires minimal maintenance
Luxury Vinyl FAQ
Let us answer your luxury vinyl flooring questions here!
Luxury Vinyl Care & Maintenance
To keep your luxury vinyl flooring looking great for the long run, follow our care & maintenance guide. Learn more here!
Vinyl installation
When thinking about types of flooring, it is important to understand the room and its usage before purchasing the flooring material for the room