Ceramic Tile Basics
Made using a variety of natural materials including different types of stone and clay, flooring type is typically sorted into one of two broad categories:
Ceramic tile is made from clay that has been molded and then heated under extreme pressure. There are two main types:
Porcelain tile is a ceramic material that contains up to 50% feldspar crystal, which, when heated under extreme pressure, becomes a glass-like material with an incredible hardness and durability
Non-porcelain ceramic tile is the traditional variety made from any combination of minerals that include white, red, and brown clay
Ceramic tile of either type can also come in glazed or unglazed varieties. The glaze is a glass-like surface coating that can be any color or pattern. This opens up a world of design possibilities while adding extra stain, scratch, and moisture resistance to the tile.
Natural stone tile can be made from any variety of stone, including granite, marble, limestone, travertine, and slate.
Granite tile has a speckled appearance. The dense makeup of these tiles makes them scratchproof, perfect for kitchens and other high-traffic rooms in your home.
Marble is well known as an elegant, decorative stone. These tiles are soft and porous, not well-suited for practical use.
Limestone is a less dense sedimentary material that is more susceptible to damage than some other types of stone. However, its porous nature holds color well.
Slate is similar to granite in density. Dark and sleek, it's great for classy kitchens and entryways.
WE carry the top name brands in Tile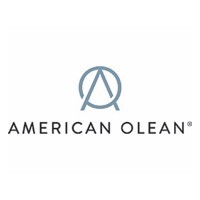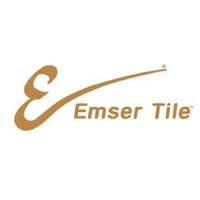 Where should you install tile flooring?
Ceramic tiles are made from clay that is heated to very high temperatures in a kiln. This process of "firing" the clay hardens it, creating a material that is useful for all kinds of applications.
A versatile design option that works well in many different rooms of the home, tile is especially common in kitchens and bathrooms, both on floors and walls, as well as in outdoor spaces.
When installing your own tile floors, keep in mind the particular type of tile you'll be working with, as these will require different specific considerations.
For instance, ceramic tiles, particularly porcelain, are generally more durable than many types of stone, especially when glazed. If you prefer the look of stone, ensure that the type you choose is appropriate for the space you're working in. Porous rock, such as limestone, for example, is not a great fit for areas where liquid spills are common, such as bathrooms. Outdoors, rain can have the same effect, and make some types of tile slippery to walk on.
Learn more about the versatility tile can bring to your design the next time you visit Jabara's – our flooring experts are always happy to chat in-store, over the phone, or online!
Tile FAQ
Let the team at Jabara's answer all of your pressing tile flooring questions for you. Check out our tile FAQ today!
Tile Care & Maintenance
For tips and tricks on how to keep your tile flooring consistently looking its best, follow our tile flooring care & maintenance guide. 
Tile installation
When thinking about types of flooring, it is important to understand the room and its usage before purchasing the flooring material for the room.