What makes hardwood so popular?
Real wood has tons of natural charm – each plank has unique variations in wood grain, mineral streaks, and knotholes, as well as tone and texture. Hardwood floors also take on wear, scratches, and other individual changes as they age, adding value to your home as they become more and more unique over time.
With the proper care, hardwood is a great investment that will look great for many decades.
WE carry the top name brands in Hardwood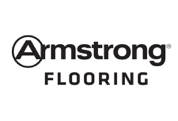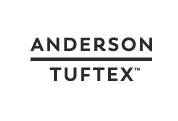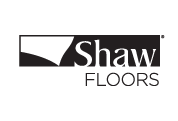 Hardwood styles & species
Hardwood flooring colors and styles are as varied as the many types of trees from which they're harvested. Different types of wood tend to have different common physical and visual characteristics. Some of the more common hardwood species include maple, oak, bamboo, pine, cherry, walnut, mahogany, and hickory.
Woods grown in the USA are domestic hardwoods, with all other species falling into the category of exotic hardwoods. At Jabara's, we're proud to provide our customers with the choice – and many of them choose to support the local and domestic businesses by opting for maple, oak, American cherry, American walnut, pine, and hickory. 
For some, however, the look of exotic woods wins them over. Some of the best and most commonly available exotic species include mahogany, bamboo, Brazilian cherry, and Brazilian walnut.
Note: Neither of these lists of hardwood species is entirely inclusive – there are many other options from which you can choose!
Want your wood floors to be especially unique? Try a distressed wood look!
Certain manufacturing processes can give the wood an antique or reclaimed look – a much sought-after style, especially for rarer wood species.
Having distressed looks and other styles available out-of-box has made these looks far more affordable, in any color or species you want. Some examples of the distressed style include hand-scraped wood and wire-brushed surfaces. Ask your Jabara's experts for info about the differences between each type!
Do I need underlayment for my hardwood floors?
There is an invisible component to most hardwood floors that play a critical role in protecting them from damage over time. Underlayment is something we at Jabara's will always recommend for hardwood floors, for the following reasons:
Underlayment will even out imperfections in your subfloor
It will add cushion and reduce noise in your home
It will keep your hardwood floors insulated so they're warm in the winter
It will provide resistance to moisture, key for a wood floor
If you still have questions about hardwood floors, talk to the experts here at Jabara's in our Wichita showroom! We look forward to helping with your next home building or renovation project!
Headline FAQ
Learn everything there is to know about hardwood flooring here. 
Hardwood Care & Maintenance
Keep your hardwood flooring looking great by following our care & maintenance guide. 
Hardwood Installation
Hardwood installation is best left up to the experts. Learn what to expect before, during, and after your hardwood installation here.