Welcome to Wichita largest in-stock area rug selection store!
If you're looking to refresh a room in your home, make a design statement, maybe shopping for the sports fan in your life or need to add some holiday spirit to your home, an area rug is an easy and great place to start. Whether you've recently installed new hardwood floors, tile or laminate flooring, an area rug is the perfect way to help protect those new floors from pets, outdoor debris, kids and life in general.
WE carry the top name brands in Area Rugs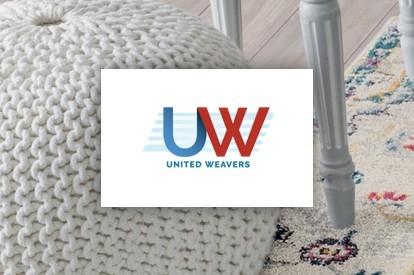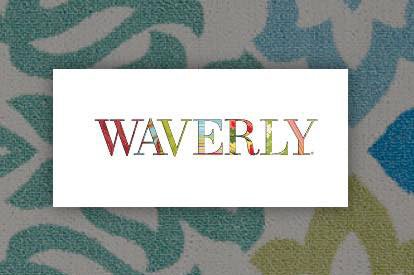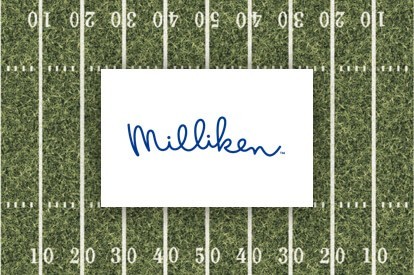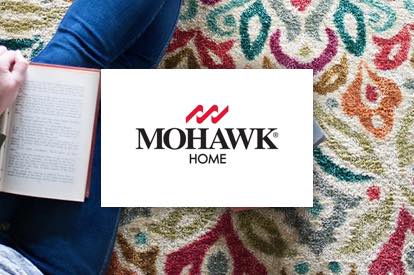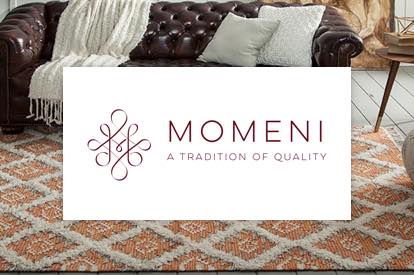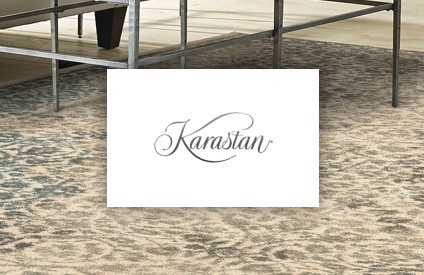 Buying Area Rugs
Before buying an area rug, think about your style goals.  Area rugs have a unique way of bringing together all the elements of a room.  It can add an extra warm and cozy feel to your space and is also an easy way to define a living area; especially in a larger room or in an open concept designed home that is very popular.  An area rug can also infuse comfort, texture, and style into your design.  You can even have fun with your design style with rugs by layering different rug sizes, patterns, and colors, to create contrast and excitement. 
At Jabara's located in Wichita, KS, we offer the largest selection of in-stock area rugs in South Central Kansas.  We carry most major brands in rectangular, round, square, and oval-shaped options. In addition to our large selection of rugs, we also offer custom rugs made from any one of our carpets that we carry in-store. For a more tailored look and feel, you can have the carpet cut to any shape and bound, serged, or fringed. For more information, contact us today.
If you can't find something to choose from in our store, you can now browse an additional assortment of over 45,000 area rugs, online. You'll be able to choose from major brands like Karastan, Nourison, Momeni, Oriental Weavers, Milliken Sports, Liora Manne, and many more. When you find the rug that you love, it will be shipped right to your home, straight from the manufacturer. Plus, the shipping is always free!
Frequently Asked Questions
Looking for more information around area rugs?
Here are a few frequently asked questions about area rugs to help get you started. 
Q. What type of materials can I choose from?
A. Factoring in the material is key.  Area rugs come in both natural and man-made fibers. There are many options from Polyester, Silk, Synthetic, Triexta, Wool, Leather, Jute, Polypropylene, and more!  Take into consideration where your rug will be placed in your home. Is it in a high-traffic area? Do you have kids?  Are you looking for something that is stain resistant and a little more durable?  Or something that gives off a beautiful sheen, like Silk?   
Q. What are the different construction types?
A. The construction of an area rug refers to how the rug is made, which can make all of the difference.  The construction determines the look, quality, texture, and life of your rug. You can choose from Flat-Weaves, Hand Hooked, Hand Knotted, Hand Tufted, Handmade, Machine Made, Printed, and more. 
Q. Can area rugs help with allergies?
A. Area rugs can actually have a positive effect on allergens in your home.  Here are a few benefits: 
When you choose a rug with natural fibers, such as Jute or Sisal or a synthetic rug choice like Polypropylene are great options to resist mold and mildew.

 

Can easily be removed from your living space for regular cleaning
Helps trap pollen particles from the air that can be then vacuumed up
Q. What's the best type of area rug for kids and pets?
A. You're likely to have more clean-ups with kids and pets.  Look for a rug that's easier to clean.  Wool is a good fiber for combating everyday mishaps as well as synthetic area rugs that come with stain-resistant features.  We also recommend area rugs that are multi-colored or patterned. 
Q. Do I need an area rug and what size do I need?
A. Yes, we highly suggest adding a rug pad underneath your rug to increase safety, extend the life of your rug, and protect that new flooring underneath your area rug.   Rug pads should slightly smaller (approximately 1" around the perimeter) than your rug.  
Q. What is the best way to protect my hard surface area(s)?
A. In order to protect your hard surface area (tile, wood, laminate, vinyl), you might try the following things: Place high-quality floor mats and area rugs near outside entrances to prevent dirt, sand, and other unwanted substances from being tracked directly onto the flooring (make sure you use an area rug pad between the mat and floor); try to support heavy furniture and appliances with wide-bearing glides or casters; affix felt floor protectors on moveable furniture, including chairs, tables, and sofas, that sit directly on hard surface flooring.
Q. How do I clean up common household food and beverage spills?
A. The following "Basic Cleaning Steps" are effective for most stains caused by spills. Here's what you will need: clean white cloths and ¼ teaspoon of liquid dishwashing detergent per 1 cup warm water.
Immediately scoop up as much of the spill as possible. Then blot, do not rub, the area with clean white cloths to remove excess moisture. Use a wet/dry vacuum if the spill is large.
Apply warm, not hot, water to the stained area and blot with white cloths. Repeat until no stain is evident on towels. If stain remains on the carpet, make a solution of ¼ teaspoon liquid dishwashing detergent to one cup water. Using a clean, white cloth, apply the solution to the stained area, and let soak for about five minutes. Rinse with clear warm water and blot to remove excess moisture. Repeat until all detergent is removed to avoid re-soiling.
Absorb any remaining moisture with layers of white paper towels weighted with a non-staining glass or ceramic object. When the carpet is dry, vacuum or brush the pile to restore texture.
*Reappearing Stains: After drying, if the stain reappears, it may be because some of the stain remained deep in the pile or pad and wicked up to the surface. If so, repeat step 2.