The idea that children need more time to play and "just be kids" is a common theme in today's busy and technology-centric world. Here at Jabaras in Wichita, KS, we wholeheartedly agree and offer beautiful area rugs in our Rug Shop that help create inspiring and creative spaces for kids to live and play. At our Rugs.Shop, enjoy up to 50% off kids rugs plus free shipping*! This makes it the perfect time to freshen up your child's play space just in time for summer break.
According to our friends at Fisher-Price, playtime is beneficial to kids for many important reasons. Play time allows our children to learn valuable social skills and resolve conflicts in a healthy way. Playtime encourages creativity, self-esteem, and confidence as well as helps kids get out all of that energy. Play time also sets the stage for key foundational learning for young children. All this being said, children need a space to play that is clean, safe, and comfortable. That's where IQ Floors offers the ideal solution.
Kids area rugs add an affordable and instant style infusion to a bedroom, playroom, or other space reserved just for children. With all of the latest innovations in rug fiber and stain protection, the expected spill and stain from snack time is no big deal. From trains, to rainbows, to fruit, and everything in between, the style and design opportunities in kids area rugs are endless and allow each child to express themselves.
To get you inspired to create the perfect kids play area, we selected some of our favorite kids area rugs just for you:
Bright and Colorful
Whether bright sorbets, or this fun graphic rug, vibrant and colorful rugs are sure to add energy and happy vibes to your home.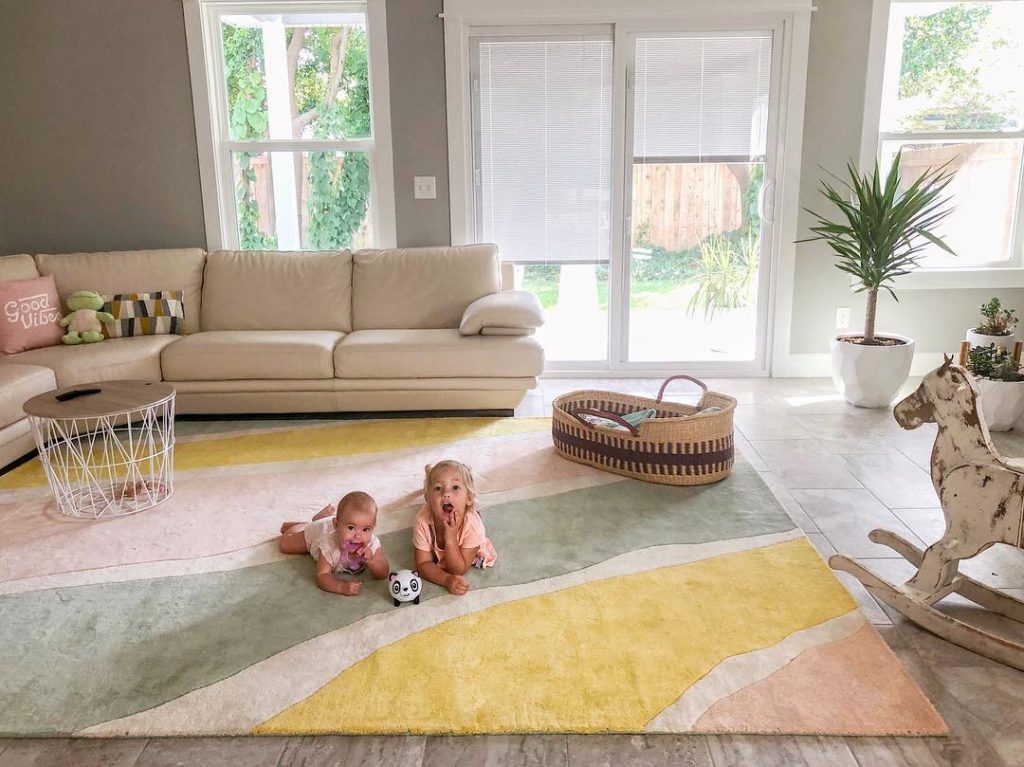 3, 2, 1…
This whimsical and stylish navy rocketship rugwould have any little one ready to blast off into imaginary space.
Unicorn Wishes
Unicorns are a huge trend in girls apparel and décor. What little girl doesn't need a magical and majestic unicorn rug to keep her company while she plays?
Let's Play House
Perfect for boys or girls, this rug is an actual playhouse in bold primary colors and we're completely in love with it.
Under the Sea
A sea of dreamy blue hues featuring a whale, or this unique ocean life rug with sea creatures just hanging out, we're ready to dive into these gorgeous rugs.
Bundle of Joy
Planning a nursery or play space for a sweet little one requires a sweet little rug just like this one in soothing pastels. Tummy time has never looked better!
Wall to Wall or Custom Bound
We also carry many vibrant and fun carpets if you're looking to go wall to wall or make a custom bound rug. For the more pinky tones, take a peek at Pop Culture Princess or Showbiz Glitter from Anderson Tuftex. If you're looking for a sweet cool green, check out Magical Calm Mint from Anderson Tuftex.
Anderson Tuftex Princess

Anderson Tuftex Glitter
For more of a pattern play, look at Bold Transformation New Leaf from Shaw Floors in the Life Happens Collection. With LifeGuard spill-proof backing, it provides complete, clean-up protection by keeping spills and odor causing pet accidents from soaking through to the pad and subfloor. Making it a perfect kid and pet friendly flooring available in bold and fun colors!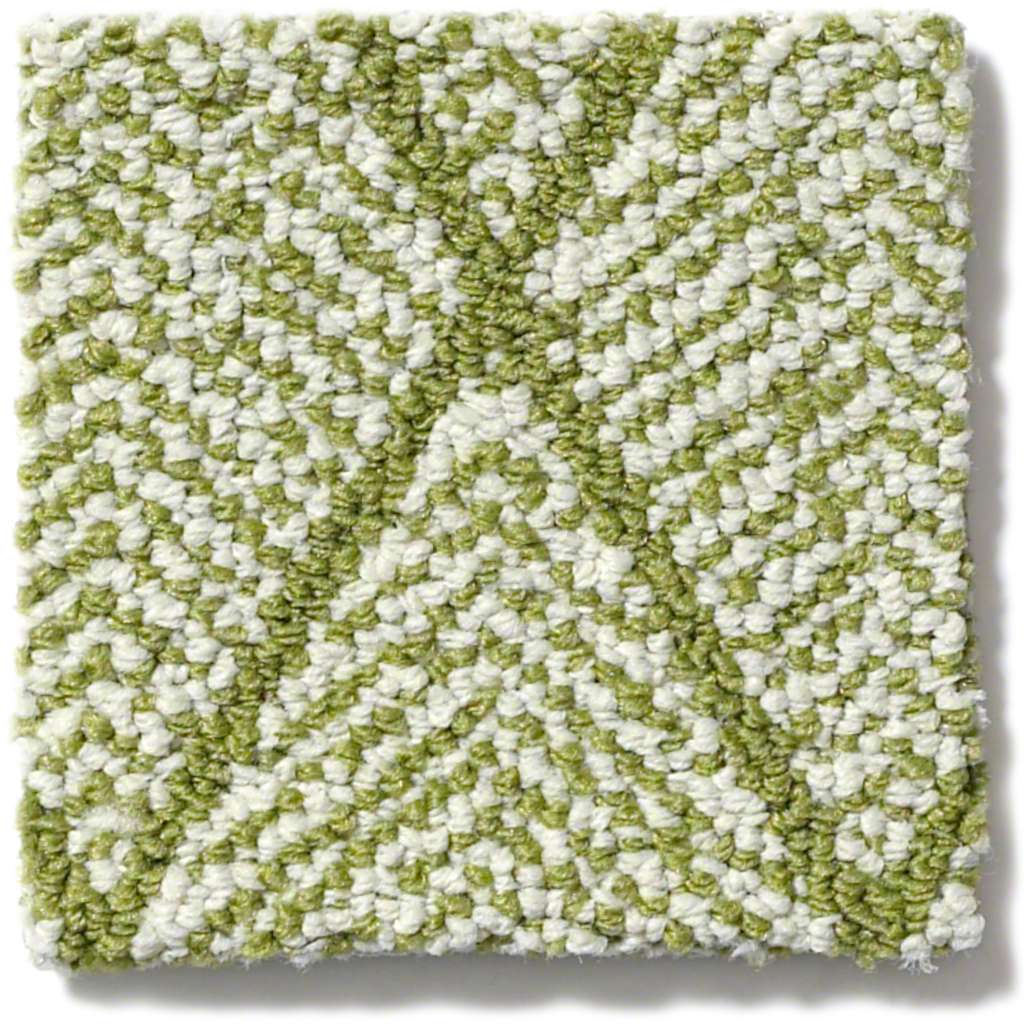 With spring finally here, there are so many great activities for kids in the Wichita, KS area both indoors and outdoors. With all of these awesome kids' area rug choices from Jabaras Rugs.Shop currently on sale, we can't wait to see the amazing play space you create for your kids. Whatever rug choice you make, be sure to put aside that to-do list and enjoy the special time with your family. And, most importantly, have some fun!