Prepping Your Home for Game Day
If your team is doing well this season, you and your family may have plenty of big games coming up to celebrate! If you've got the space – and a big screen – why not host your fellow fans for a Game Day party?
Not sure where to begin? We've got a checklist of the essentials to keep you focused and help get your head in the game.
Getting your space ready
Above all else, you're aiming to help your guests get comfortable and to maximize their enjoyment of the game. Make sure your TV is set to the proper channel so it's ready before they begin to arrive!
You may need to rearrange furniture and toss in a few extra chairs or ottomans to maximize seating. On the day of the game, turn down the heat a tad and make sure to circulate air.
It can be cold – even wet and snowy – the later we get into the season, so clear an area for coat hanging and shoe or boot storage. Stock up on essentials like soap, toilet paper, and trash bags. You'll also need to consider parking and sleeping arrangements, depending on how late the game goes.
If some of your guests are bringing young kids, it's no secret that it can be hard to keep their attention for the entirety of the game. If you don't already have one, consider setting up a space for them to play, with football-themed games and coloring pages.
You can easily find sports and team-themed coloring pages to print for free online!
Winning Décor Ideas
When it comes to themes, a great choice that will no doubt get guests excited and involved is to deck out your home in team colors. However, it's crucial keep your guest list in mind when picking those colors out.
For example, if you're hosting a group that all roots for the same team, it's fine to stick to that team's colors. If you've got a little friendly rivalry, consider leveling the playing field and spreading out both team's colors evenly!
Go for classy over kitschy, incorporating those colors in a casual way. Streamers are a nice touch in moderation, and choosing plates, napkins, plastic cups and cutlery in both teams' colors will give your guests a simple way to show off their loyalty.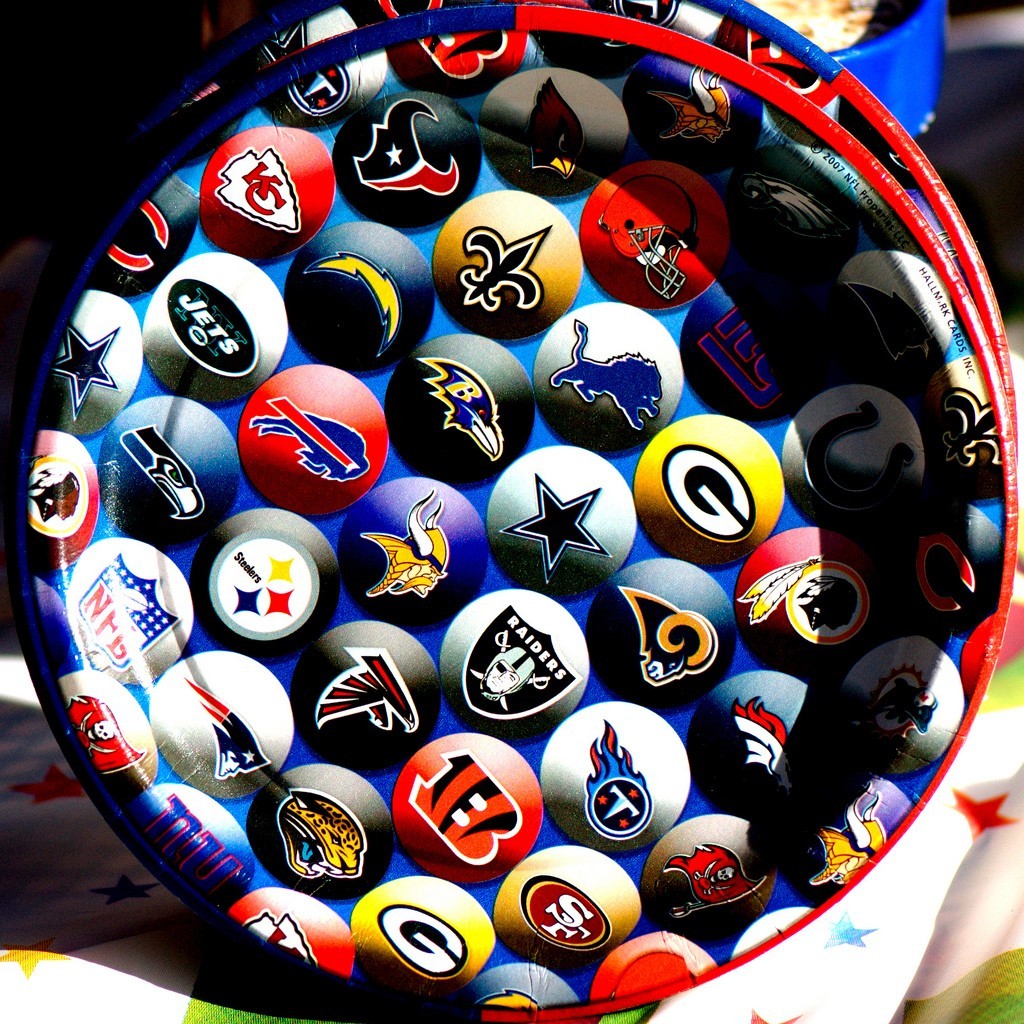 Another option is to go all-inclusive!
If you really want to kick your decorating game up a notch, we carry a selection of team rugs at our online Rugs.Shop! Find your favorite team in our sports shop!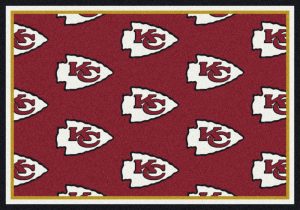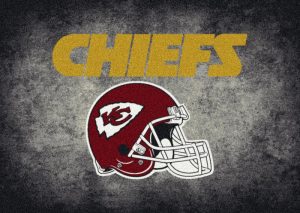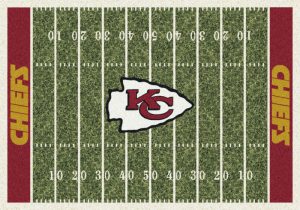 Not only are area rugs a great way to show off your team pride, but they double as a stylish way to protect your floors and carpet from potential spills from all the snacks and drinks you'll be providing your guests with on game day!
Feeding hungry fans
Perhaps the most important part of any party prep checklist is the menu! Luckily, game day eats are typically pretty simple – your guests will be happy to pick from a spread of appetizers and finger foods – you can even order everyone's favorite pizza!
If you're still in need of inspiration, we've compiled a list some of our team's favorite game day items to snack on, all of which you'll find simple recipes for online!
Chips & dip: salsa, guacamole, 7-layer dip, buffalo chicken dip, spinach artichoke dip
Baked or fried wings with your choice of sauce (hot sauce or sweet teriyaki are popular!)
A veggie tray with dip to help cool off from the hot wings
Quesadillas, with or without meat
Bruschetta, a simple bite-sized bread, tomato and pesto snack
Meatballs, with the option for rolls and cheese to make subs
Pigs in a blanket, the classic hot dog wrapped in crescent dough
Deviled eggs, with a football twist like in the photo below!
Chili or stew kept warm in a crockpot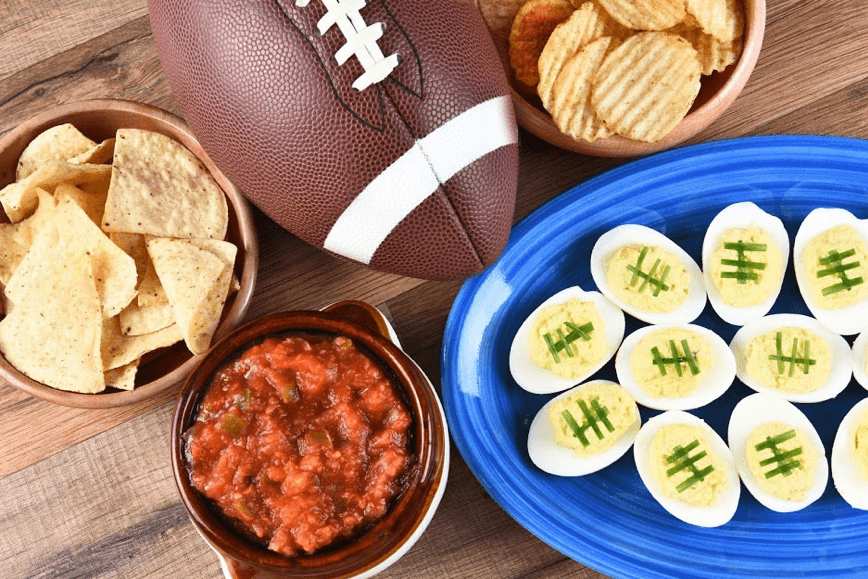 Your spread doesn't have to be over the top – people love classic comfort foods during games.
What's really important is to keep the food flowing! If your crowd drinks while they watch the game, be sure to have a cooler or fridge full of beer or wine – along with water to keep everyone hydrated! For non-alcohol drinkers, sodas and seltzers are a great alternative.
If you have guests with special dietary restrictions, such as allergies or vegetarian/vegan lifestyles, you may want to label those items designate a section of the spread for them. This is a small gesture that they'll be sure to appreciate!
Finally, if you plan on serving desert, consider frosting some cupcakes with your team's colors – or try a general football field green with some decorative candy footballs and goalposts like the ones below!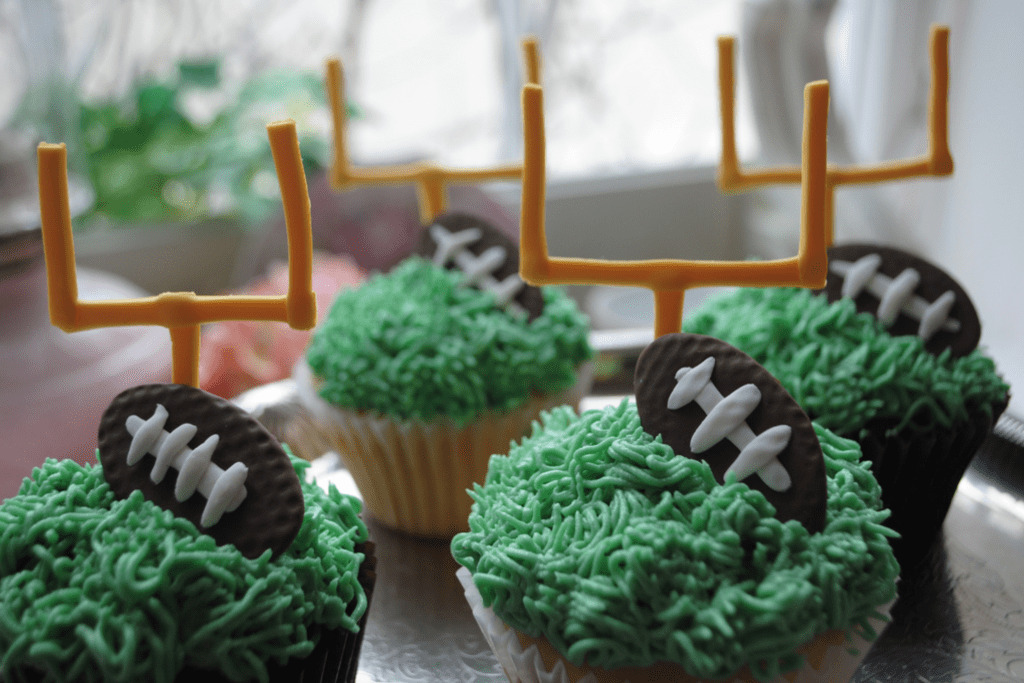 We love how the frosting looks like grass!
Once you've got everything ready, sit back and relax before guests start rolling in – you've earned it, and you'll need to conserve your energy to cheer on your team!