Keeping Wood Floors Clean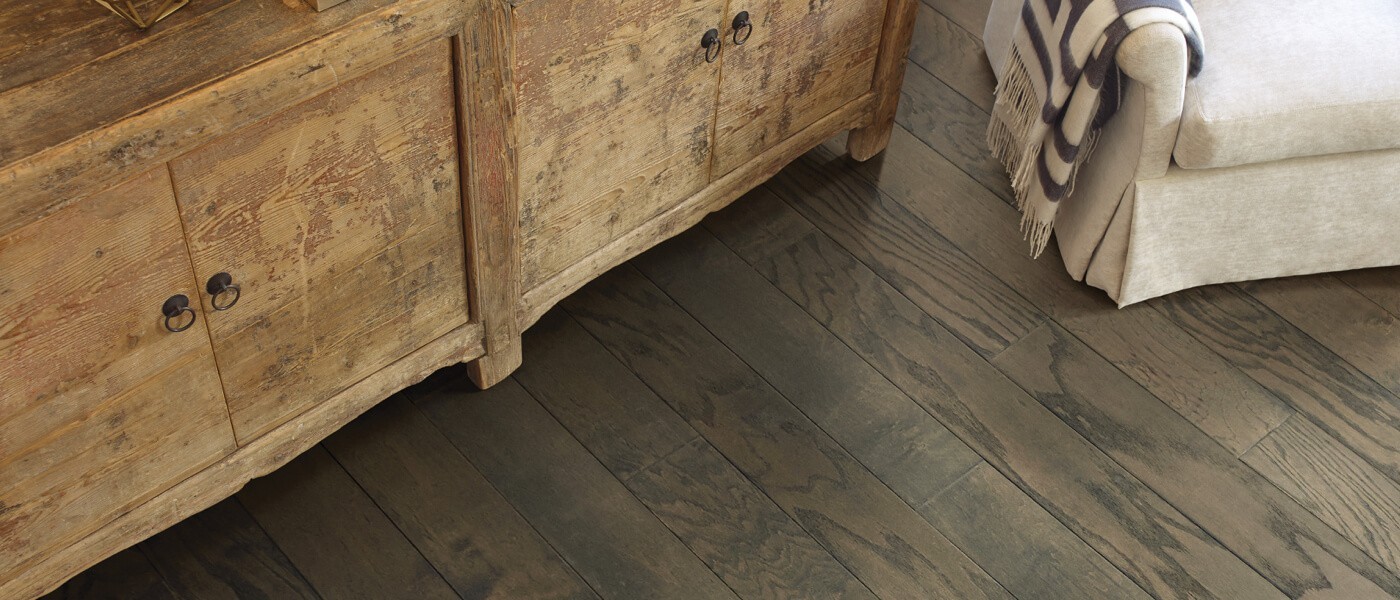 Q: How do I keep my new hardwood or laminate floor clean and looking new?
A: Taking care of hardwood and laminate floors can be a complicated process. But when done properly, the process can be quick, easy and painless. The first and most obvious solution is maintenance. Build-up of dirt and dust on your floor can lead to a dulling, or even scratching of the surface. Sweep your hardwood floors often with a soft-bristle broom. Laminate floors can also be vacuumed. Most vacuums come with a soft brush attachment that won't scratch or scuff your floor. Another option for regular maintenance is dusting. A dry mop, or dust mop with a cotton head can be used on a regular basis to pick up dust from your floor in a matter of minutes.
Keeping your floor shiny and spotless is where the process begins to get tricky. Excess water can damage flooring, so be sure to remove spills immediately with a soft towel or mop and dry completely. For regular mopping maintenance, slightly dampen a mop or cloth and lightly coat your floor. Once more, make sure to dry thoroughly afterwards.  Try using products that are made specifically for wood or laminate and be sure that nothing damages the luminosity and coloring of your floor. If need be, a well-known "trick of the trade" for removing tough spots on hardwood floors such as markers, paint, ink or lipstick is to use acetone-based nail polish remover on a clean cloth, then wipe immediately with a damp cloth. Again, always avoid allowing liquids to stand on your floor for any extended period of time.
Placing carpet runners and area rugs in heavily trafficked areas, such as entry ways and hallways can help divert any problems before they arise. Rugs help by trapping dirt in one place, making for easier cleaning. Also, using pads under furniture is a sure-fire way to avoid scratching caused by furniture. These pads can be purchased at Jabara's or most any flooring store. Keep an eye on shoes worn in the home as some heels can leave dents in hardwood floors. It might help to have guests and residents remove shoes before entering a room with hardwood flooring. Ultimately, hardwood and laminate flooring is all about maintenance. By dusting floors regularly, most problems can be avoided before they arise, and you will be able to enjoy your clean and shiny hardwood or laminate floors for many years to come.